Autor: Animation fournie par Vasily V. Titov, Sous-directeur du Service de Cartographie des Raz de marée et Inondations (TIME) du NOAA, aux USA – NOAA, Volné dílo, Odkaz
International Geological Service, is it?
You're dead already.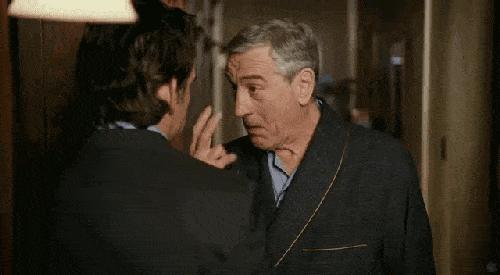 Meet the Parents is a 2000 American black comedy film.

Hospital Brother "Greg Focker" wants his girlfriend Pam Byrnes to ask for a hand. Before she does, she leaves with Pam for the weekend to her parents to ask her father, Jack Byrnes, to ask for her hand. However, he does not know that he will have to suffer a cat-troubleshooter, Pamina's ex-boyfriend, all of Pam's relatives, but above all the intriguing Jack Byrnes, a former CIA member who wishes to find out at all costs whether Greg will be a good enough husband for Pam and constantly surveys Greg's morale and backgrounds. He's trying to catch Greg everywhere, even using a lie detector to get him out of the game. Greg will have to stop Jack's interrogations and tests to get his daughter's hand.

At one point at the end of the film, Jack tells his wife, Dina, "We should meet his parents." That made it possible for him to make a picture of his father, a lotter.

The film forever perpetuated the view that the song "Puff, the Magic Dragon" is about smoking marijuana.
In one scene, Byrne tries his wedding suits; but no one wears with it.
Charles Samuel "Chas" Addams
(January 7, 1912, Westfield, New Jersey, USA - September 29, 1988, New York)

Autor: Photo by Irving Penn 1947 – http://annazeitlin.blogspot.ru/2011/09/addams-family-started-when.html, CC BY-SA 3.0, Odkaz
In 1933, he began to work for the graphic department of True Detective, where he had to retouch the photographs of the corpse that appeared in the magazine to remove blood from them. Addams complained that "many of these bodies were more interesting in their original condition."

His first drawing in The New Yorker was released on February 6, 1932, and his comics began to appear regularly in magazines since 1938, when he first drew up what had been called the Addams Family, and was published until his death. At that time he was freelance.

During World War II Addams served at the Signal Corps Photographic Center in New York, where he filmed animated educational films for the army. By the end of 1942, he met his first wife Barbara Jean Day, who deliberately resembles the comic character of Mortica Addams. Marriage collapsed eight years after Addams, who hated little children, refused to adopt one. Later, she married John Hersey, the author of the Hiroshima book, as New Yorker colleague.

Addams married his second wife, Barbara Barb (Estelle B. Barb), in 1954. As a lawyer, she "combined Morticia with a devilish legal loophole," exacerbating the negotiations over the rights to television and film processing of the Addams family, persuaded her husband to surrender other legal claims. At one point, her husband persuaded her to secure the $ 100,000 policy. Addams secretly consulted another lawyer who later wrote humorously: "I told him that when I last heard of a similar procedure, it was in the movie called Double Indemnity with Barbara Stanwyck, and then I warned him." In the movie, Barbara Stanwyck's character has murdered her husband. Barbara Barb Addams, however, did not say anything about trying to do that. They divorced in 1956.

Later, he married his third and last wife, Marilyn Matthews Miller, known more as "Tee" (1926 -2002), at a pet cemetery. In 1985, Addams moved to Sagaponack (New York), where they named "The Swamp" (meaning "Swamp").

Addams died on September 29, 1988 at St. Klara Hospital and the New York City Health Center after he suffered a heart attack after he parked him. The ambulance took him from his apartment to the hospital where he died in the emergency room. As he demanded, a mourning party was held rather than a funeral, he wished people to remember him as a "good comic book writer". He was cremated, and his ashes were buried in his pet's cemetery ("The Swamp").
www.Claudia Ghimel Prague Hotel Escort.cz
Tantra and Tao Massages with Claudia Ghimel
Výklad z Tarotových karet Praha
Dobré kartářky. CZ
www.frekvence1.cz
astrologer Rychard Silver
www.stribny.cz